100? (definitely no) – 500? (still a no) – 1000? (still no) – 2000? (we don't know if this is accurate – so still no) – 5000? (this figure can't be justified – so no) – the answer is … No??
How many Stratford and District Residents (and Visitors) – does it take saying 'We cannot cross Lucy's Mill Bridge' for a decision to be made about making it accessible to everyone?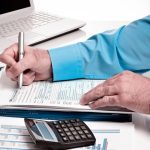 In this post, you'll find three letters, two from Warwickshire County Council and one reply from us, the Friends of Lucy's Mill Bridge. These letters may give you an idea about why that question hasn't been answered (yet) or what the costs could be if some 'dream plans' were to come to fruition.
The Friends of Lucy's Mill Bridge haven't published anything for several months. We apologise if you were waiting for news but we've been waiting for responses to the work that we've done. (With SO much help from all sorts of people – from residents through to local councillors – we thank you all!)